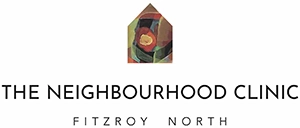 Know a good GP? We would love to welcome them to our private billing clinic in Fitzroy North. Great colleagues – GPs, nurses, allied health.
65% of billings and 3 month retainer

Welcome bonus for the successful candidate

Private billing clinic

Flexible hours

Excellent support team.
We are looking for an unrestricted VR GP to join our wonderful team. The hours and days available will be agreed with the successful candidate, however we are looking for someone who is available 3-5 days across the week.
You will be well supported by a close GP team, as well as experienced nurses, onsite pathology and a full reception team.
As a practice that emphasises the multi-modal approach, we need a general practitioner that enjoys working in a team with our other modalities. You will be comfortable with all aspects of general practice, and enjoy developing solid relationships with your patients.
We are a private billing clinic, and our expectation is that the right candidate will quickly be fully booked. Areas of interest that will be highly regarded are women's health (including IUDs), mental health, family and children's health, sexual health.
Who We Are:
​Established in early 2018, The Neighbourhood Clinic was built on the idea that best practice health care requires expertise across the medical and allied health fields.
To do that we collected excellent practitioners, supported them with a team of capable administrators and continue to provide regular internal social and professional development events.
Three years and a pandemic later we are close to having the perfect team however as demand for our GPs grow we are looking for another fantastic GP to join our team.

The Clinic:
​The clinic is housed in a beautiful high-ceilinged old bank in the heart of Fitzroy North that has been purposefully renovated. The rooms are filled with natural light, art and indoor plants.
Our patients are lovely locals that reflect the area. We are a private billing clinic, and welcome all ages, races and LGBTIQ+ communities.
If you are interested and would like to meet for a confidential discussion, please send an email to our Practice Manager