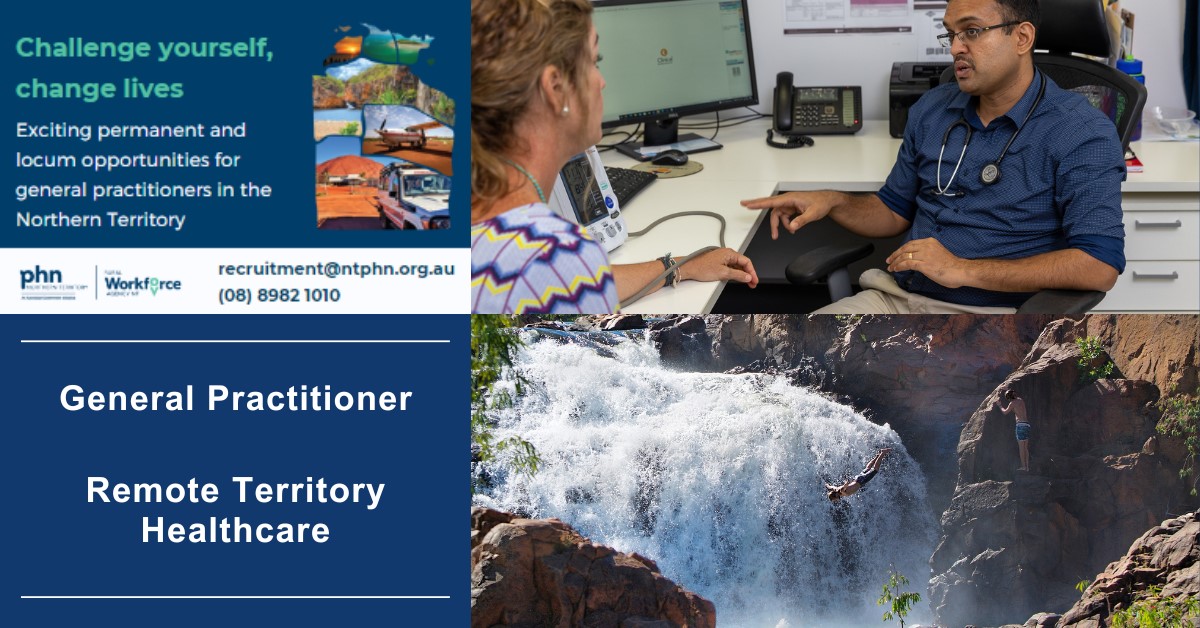 Welcome to Remote Territory Healthcare, where you'll play a pivotal role in building a robust patient network whilst delivering holistic healthcare services.
As a resident GP, you'll not only secure substantial income for yourself and your family, but also embrace the relaxed Northern Territory lifestyle as a valued community member.
What's in it for you?
Potential earnings exceeding $480,000, via 80% billings
Enjoy a dedicated nursing and administration team
Experience emerging opportunities in a rural practice
Treat a wide range of medical cases rarely encountered in urban settings
What's the role?
In this role, you'll primarily treat high-billable cases, typical of rural practice. You'll collaborate closely with Nurse Practitioners and Allied Health Professionals to deliver holistic healthcare using an innovative, dynamic, and empowering approach.
What do you need to apply?
Current specialist AHPRA registration with the Medical Board of Australia
Fellow of RACGP or ACCRM
Two to five years previous experience in general practice
Join Remote Territory Healthcare and embrace a fulfilling career in a welcoming community with unmatched opportunities for both personal and professional growth.
APPLY NOW for this exciting opportunity, or for more details contact us for a personalised discussion.
Applications and more information